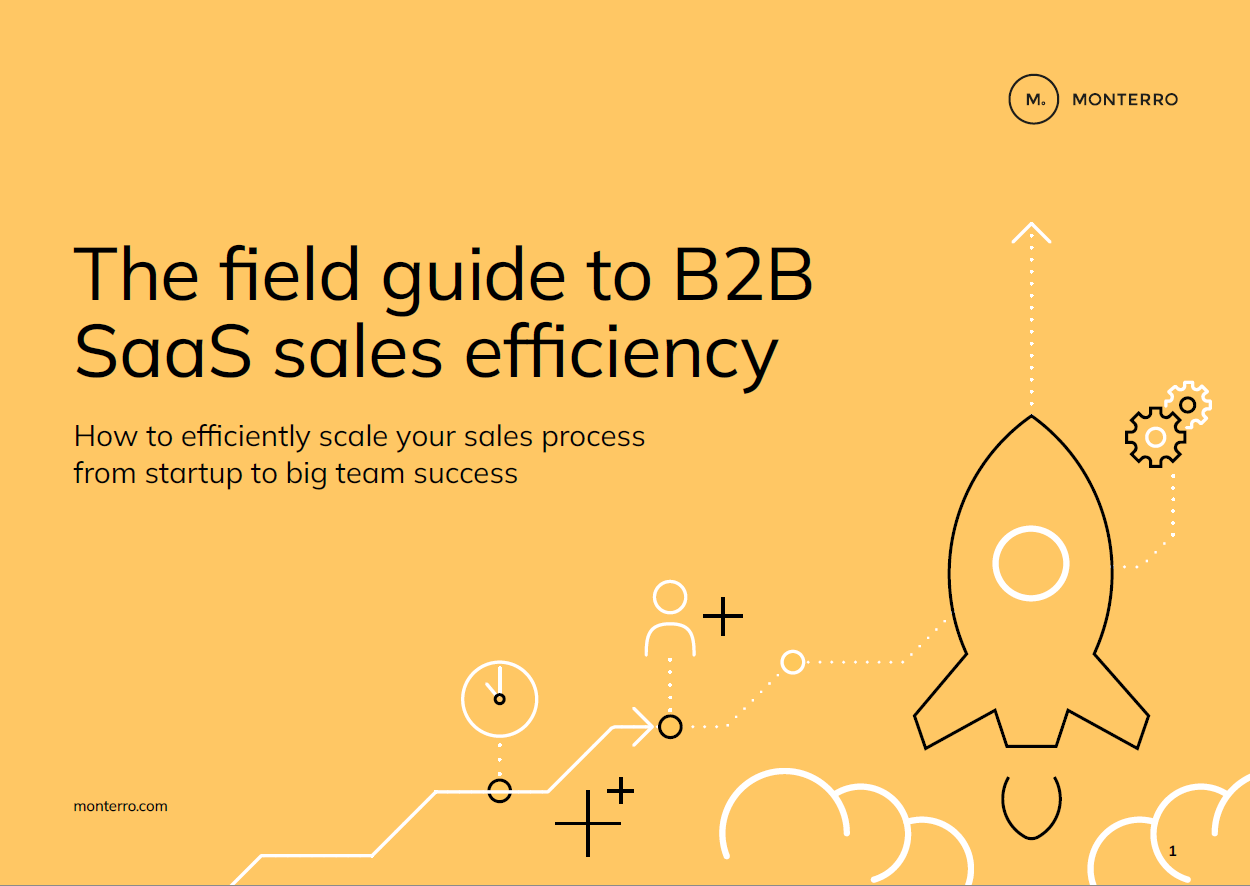 The field guide to B2B SaaS sales efficiency
Sales efficiency starts out easy. When you're a small business you have an intimate sales team - often including (or only consisting of) the founder.
Then you try to scale your business...
Before you know it, you've got a growing team of sales reps that are disconnected from your story, your customer profile, and you company values. A perfect recipe for inefficiency. 
But with a solid strategy in place, scaling doesn't have to be a troublesome task.
In this ebook, we will take you through how to build scalable, efficient practices through each stage of the sales process. We will also explore how you can avoid the many pitfalls on your journey.